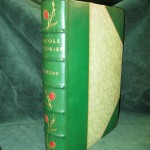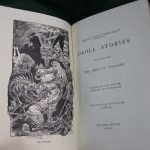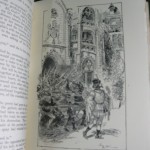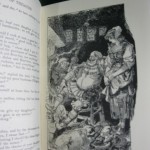 Clicking any of the above thumbnail photos will open the larger photo in a new window. Click anywhere on that photo or on the X in the bottom right corner to close that window to return to this page.
Honore de Balzac. Droll Stories Collected from the Abbeys of Touraine, Translated into English, Complete and Unabridged
Privately printed in London
With 48 Illustrations by A. Robida. Fine Inlaid Moroccan leather binding with silk covered boards. Top edge gilt.
Price: $150.00
Interested? Contact us.