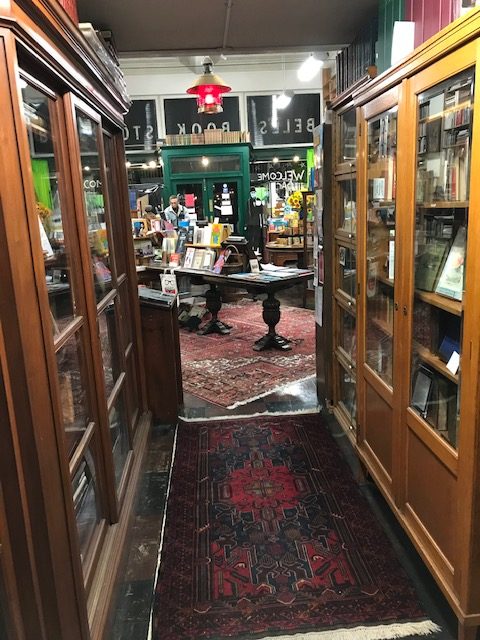 With 300,000 volumes in stock, and hundreds pouring in daily, we are not able to provide a listing of our titles, but we hope to offer a selection from our special holdings online this summer. There's no substitute for visiting and browsing the shelves!
We have large collections of (to name a few) quantum mechanics, Greek & Roman classics, 19th-century leather-bound poetry, Picasso, Frank Lloyd Wright, and Western Americana, plus the outrageous 800 Big Little Books!
For specific wants, contact us.