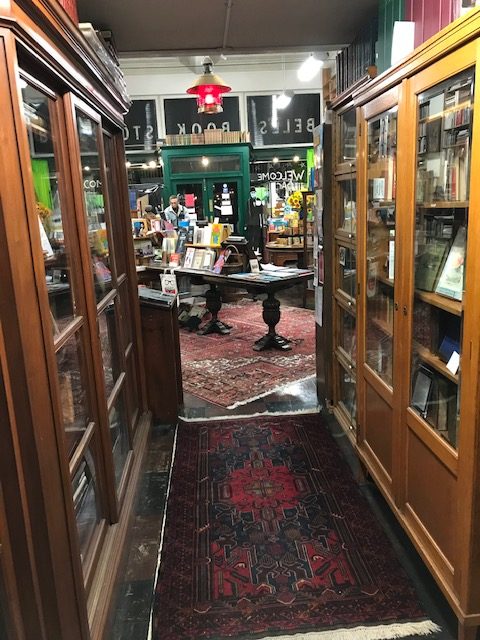 With 300,000 volumes in stock, and hundreds pouring in daily, we are not able to provide a listing of our titles, but we hope to offer a selection from our holdings in time. There's no substitute for visiting and browsing the shelves!
We have large collections of (to name a few) quantum mechanics, Greek & Roman classics, 19th-century leather-bound poetry, Picasso, and Western Americana, and the outrageous 800 Big Little Books!
For specific wants, contact us.
We will be happy to notify you as we get collections of books in your field(s) of interest if you fill in the form below. We will not share our list and we only send out a few general notifications per year.