Bell's Books is pleased to offer a rare set of three first editions from the early Winnie-the-Pooh series, with each copy signed by both the author, A.A. Milne, and illustrator, E. H. Shepard.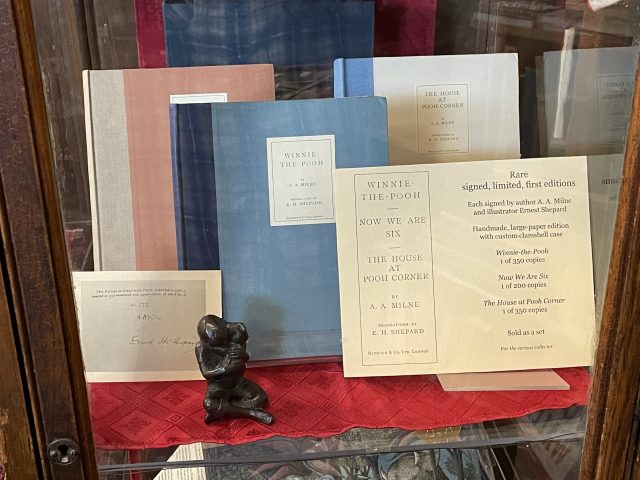 These are first editions that were released concurrently with the first trade editions of each title, and were limited to the following print run:
Winnie-the-Pooh, 1927 (350 copies)
Now We Are Six, 1927 (200 copies)
The House at Pooh Corner, 1928 (350 copies)
Each book is individually numbered and signed, and each was printed on large, handmade paper. This set comes in an attractive custom matching clamshell case. A rare addition to any serious book collector's library.