For a number of years, when renowned literary figures came to speak at Stanford, photographer Margo Davis documented the authors in quiet photographic sessions. The results were outstanding portraits of many of the best-known writers of our time.
Don't miss this unique opportunity to view the collection and to meet the artist in person from 4 to 8 P.M. on Friday, October 13th. Margo's books and prints will be offered for sale.
Bell's is honored to display Margo's work throughout Palo Alto's Code:ART Public Art Festival, an engaging interactive event.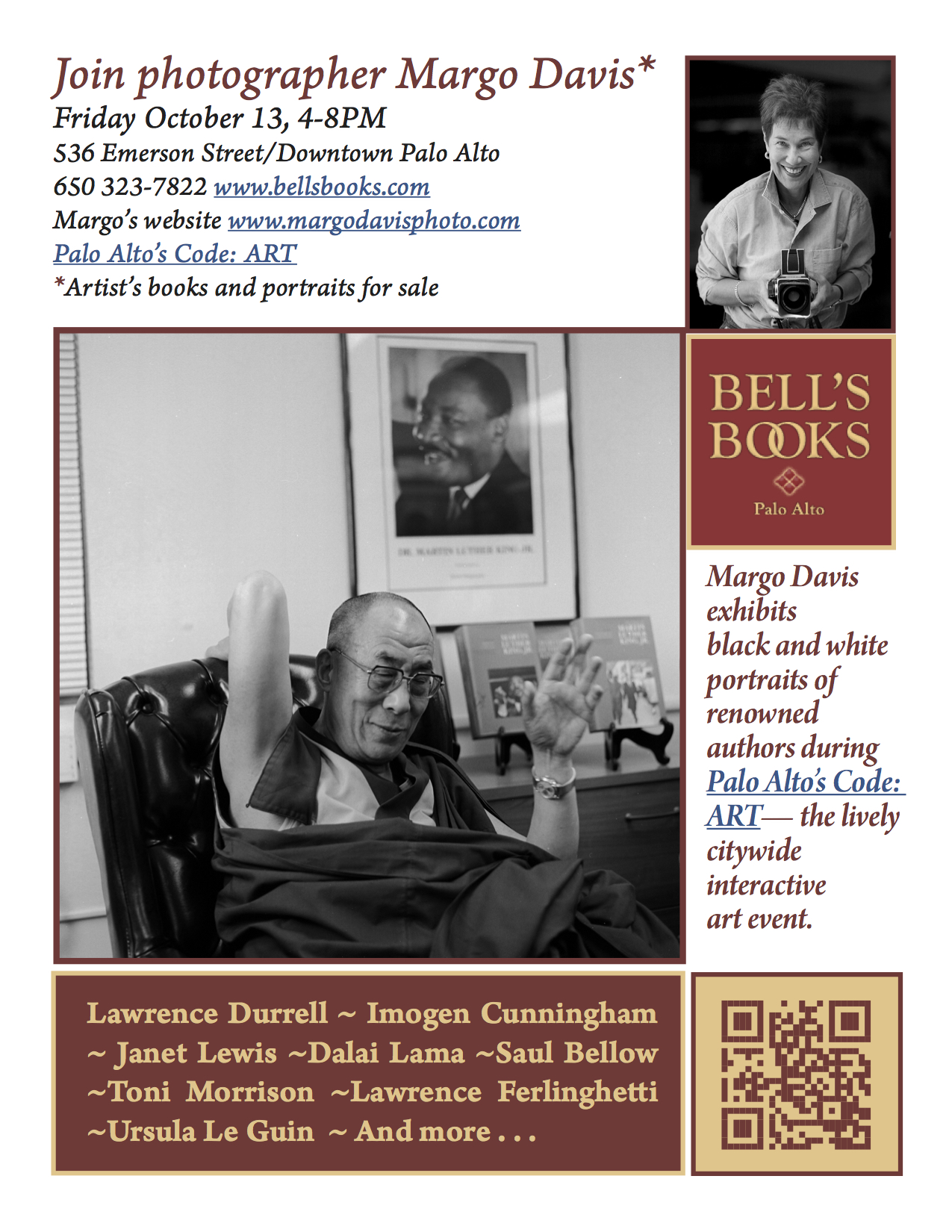 For more information on Margo's work:
For more information on the Palo Alto CodeART event:
https://www.cityofpaloalto.org/Departments/Community-Services/Arts-Sciences/Public-Art-Program/CodeART