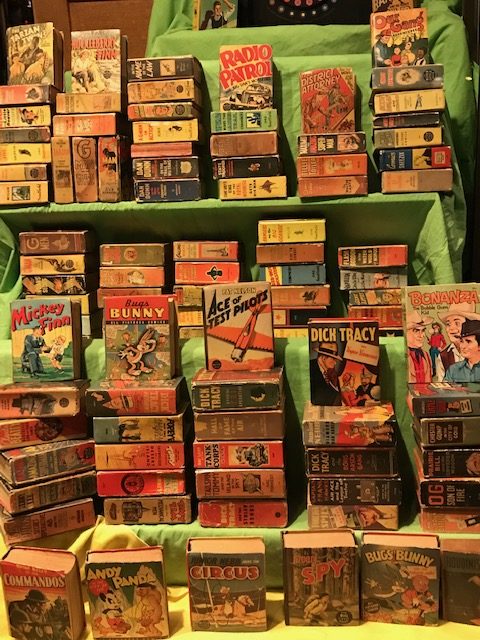 Thanks to a recent acquisition, Bell's Books now has hundreds of Big Little Books ranging from the early 1930s all the way up to the 1990s.
Big Little Books started through Whitman, a subsidiary of Dell publishing, in 1932. The format is a small, usually hardcover, boxy book with hundreds of pages, an illustration on one side, and text on the other. The subject matter was primarily inspired from radio programs, film, and newspaper comic strips of the time.
Around 1937 Big Little Books became known as "Better Little Books," which remained in operation through the early 1950s. There was a minor revival of the Big Little format in the late 1960s to incorporate a whole new generation of television watchers, and these versions frequently included full-color illustrations throughout.
Due to the fragile nature of the pulp paper on which these books were printed, and the fact that most children felt an impulse to color or mark up the illustrations, Big Little Books have become rarer and rarer to acquire as time goes on. Our current collection includes well over 500 different titles (an extraordinary number to have in one place).
So, come in and experience the action-packed adventures of Tarzan, Dick Tracy, Little Orphan Annie, Blondie and Dagwood, Bugs Bunny, Mickey Mouse, Tailspin Tommy, among many others, and take a piece of history home with you.