Bell's will be closed for the week of January 23rd to January 29th in remembrance of Valeria Bell.
There will be an informal gathering in Val's honor at Bell's Books, 536 Emerson Street, Palo Alto, on Sunday afternoon, January 29th, 2023. Please feel free to drop by to visit with friends and family any time between 2:00 and 5:00. We would love to hear your reminiscences.
We will be open again for browsing at 11am on Monday, January 30th.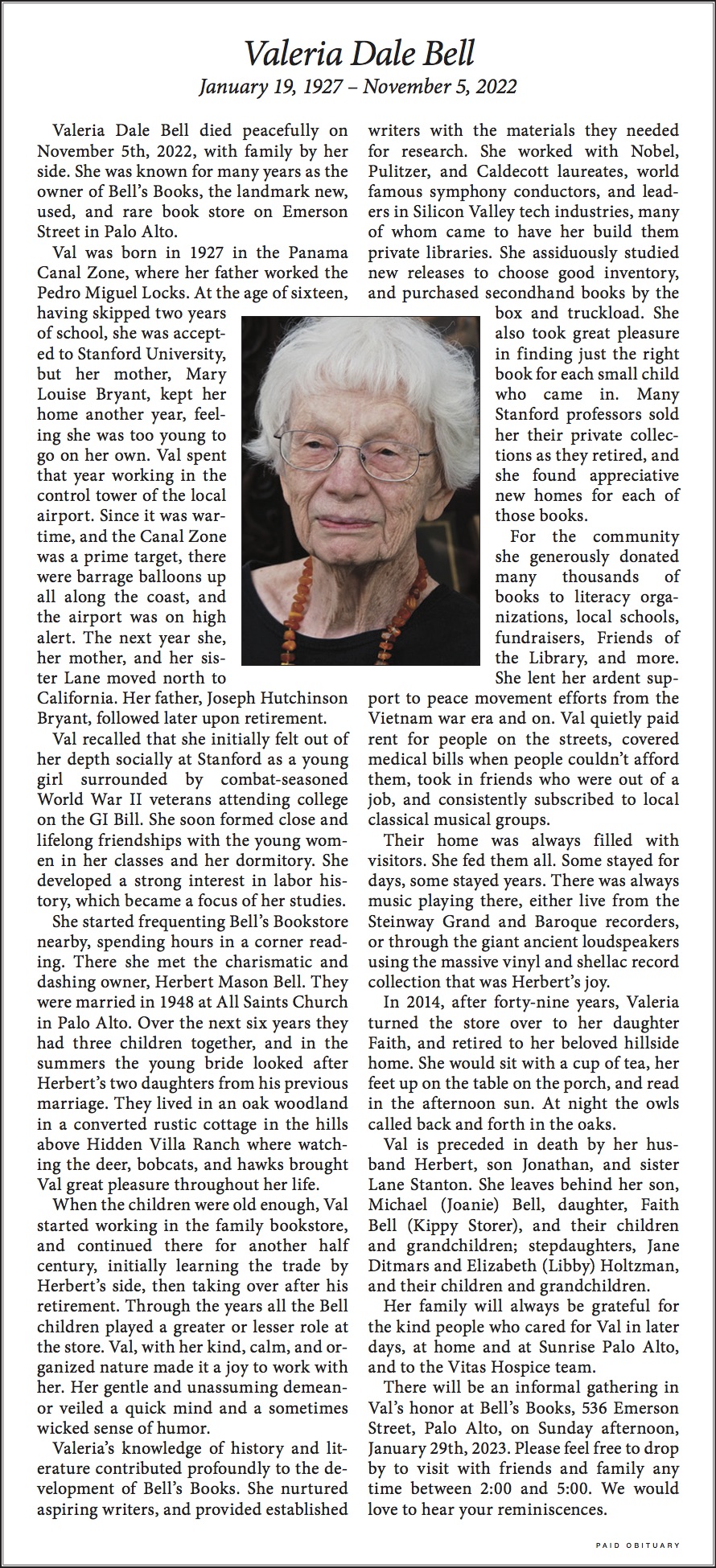 Full obituary can also be read on Palo Alto Online here.