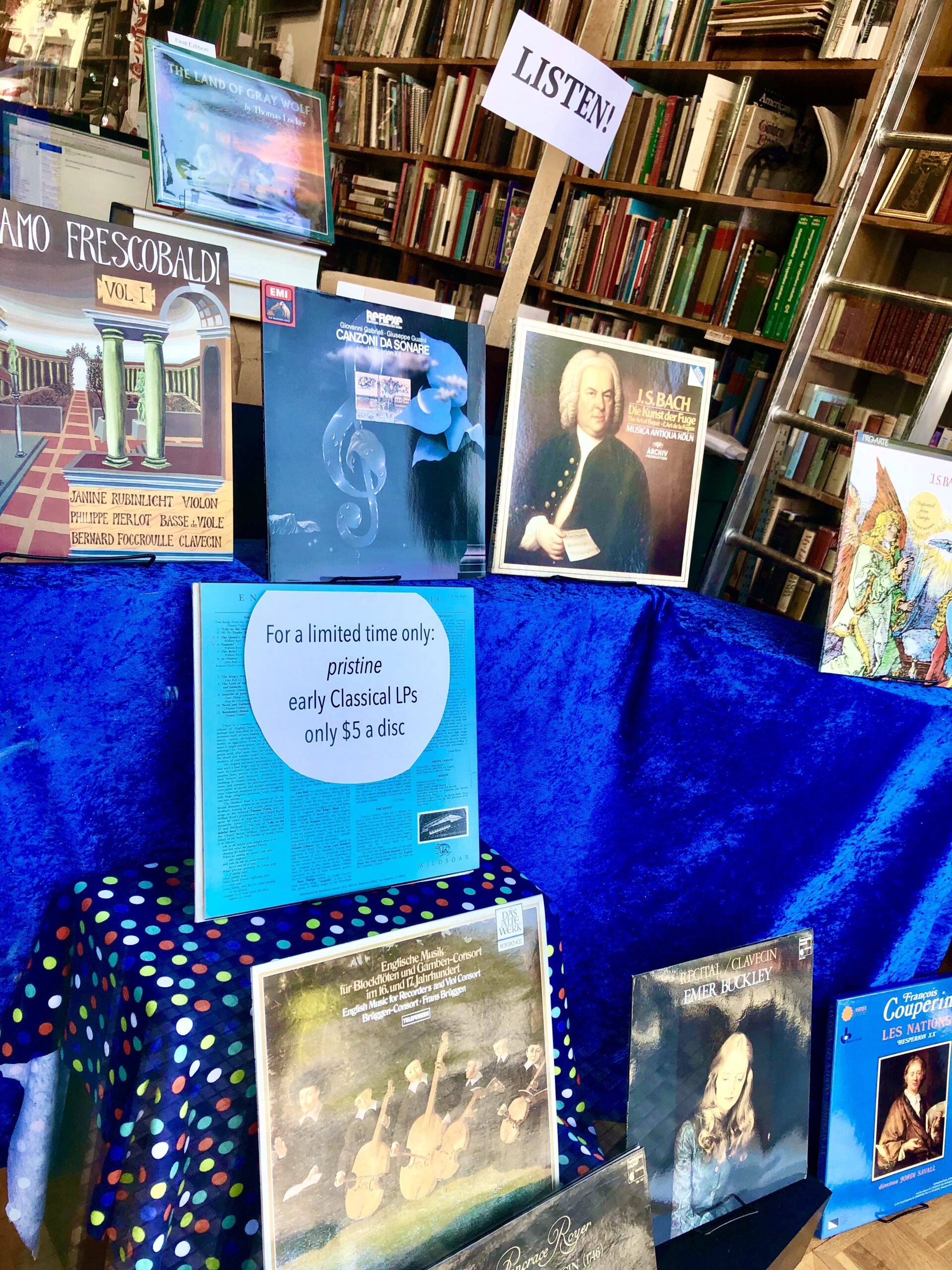 Part of the long history of Bell's Books is a profound appreciation of Classical music, particularly when it is on long playing records (also known as LPs). Sixty years ago when Bell's was known as Bell's College Book Shop and business was slow, the owner, Herbert Bell, used to sit outside the back under a tree and play Classical music on a portable turntable, on vinyl or early shellac albums. Any passersby who evinced interest were immediately commandeered to keep him company and listen. If Herbert enjoyed their company, they were offered beer, or sherry, according to his assessment of them.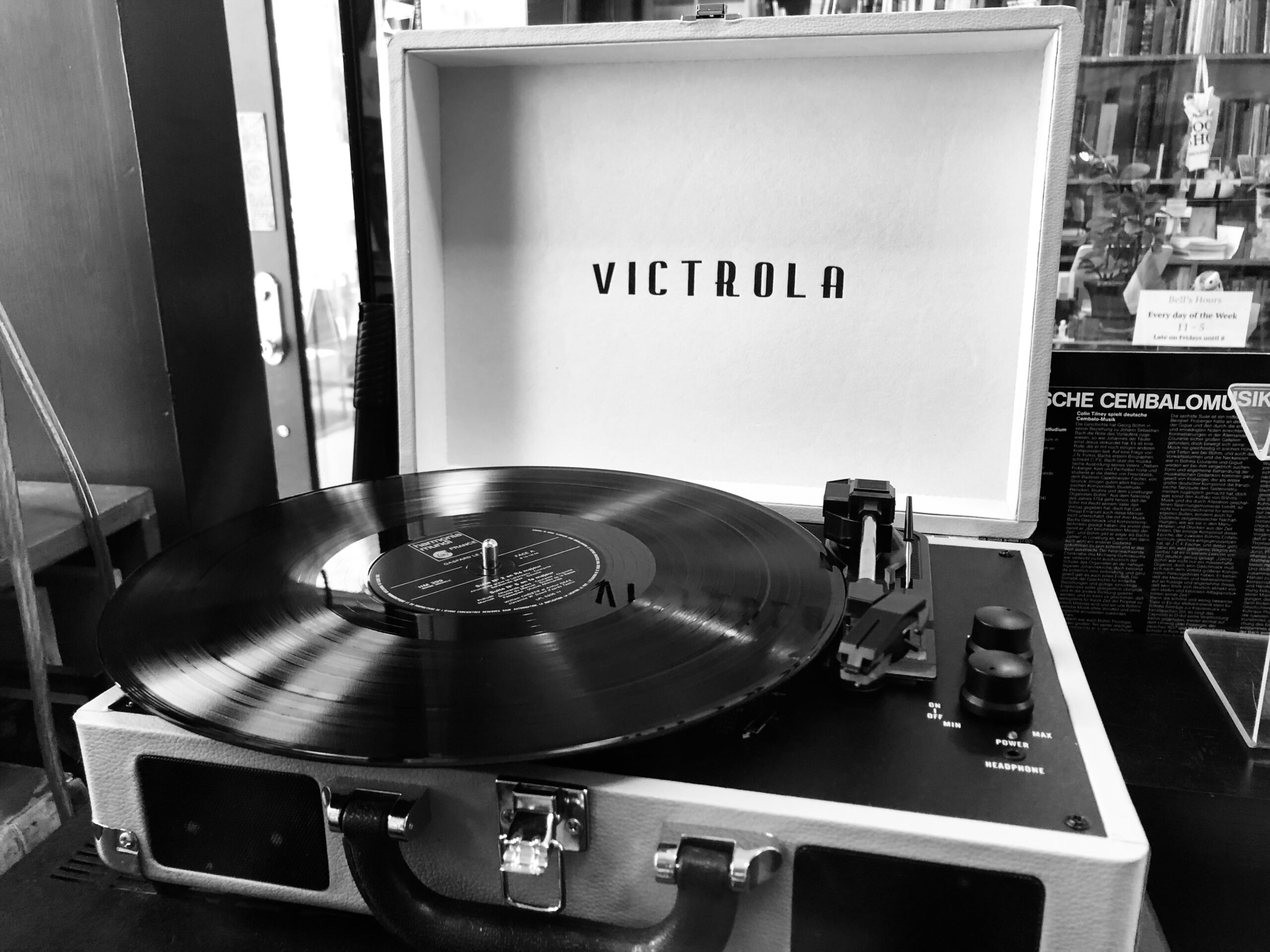 Recently we acquired an exceptional collection of Baroque and early Classical LPs, all of which are in pristine condition. Composers include Frescobaldi, Vivaldi, Rameau, Monteverdi, and more. The emphasis is on harpsichord music, early opera, and a good dose of the first set of recordings of Bach's complete cantatas (which include the musical scores in each box for those of you who want to follow along!).
We will be featuring some of the selections from this collection in the store, played on a traditional turntable through vintage speakers. It may be we are the only bookstore in the United States playing music in this manner, so swing by and enjoy some classical music in a vintage bookstore setting!