Good news! We are open from 11-5 daily for in-store shopping, but with a limited capacity at the moment. As usual, we require customers to wear masks for entry and at all times in the store, as well as a visit to our touchless hand santizer for all of our safety. If you have any questions, you are welcome to call us at 650-323-7822.
Featured now: a special edition of The Diaries of Adam and Eve "Translated by Mark Twain," an expanded version that fulfills Twain's lifetime wish to incorporate four different but related writings under one cover. Delightfully illustrated by Michael Mojher, this handsome volume is available in both paper and hardcover versions, and would be a welcome addition to any home library.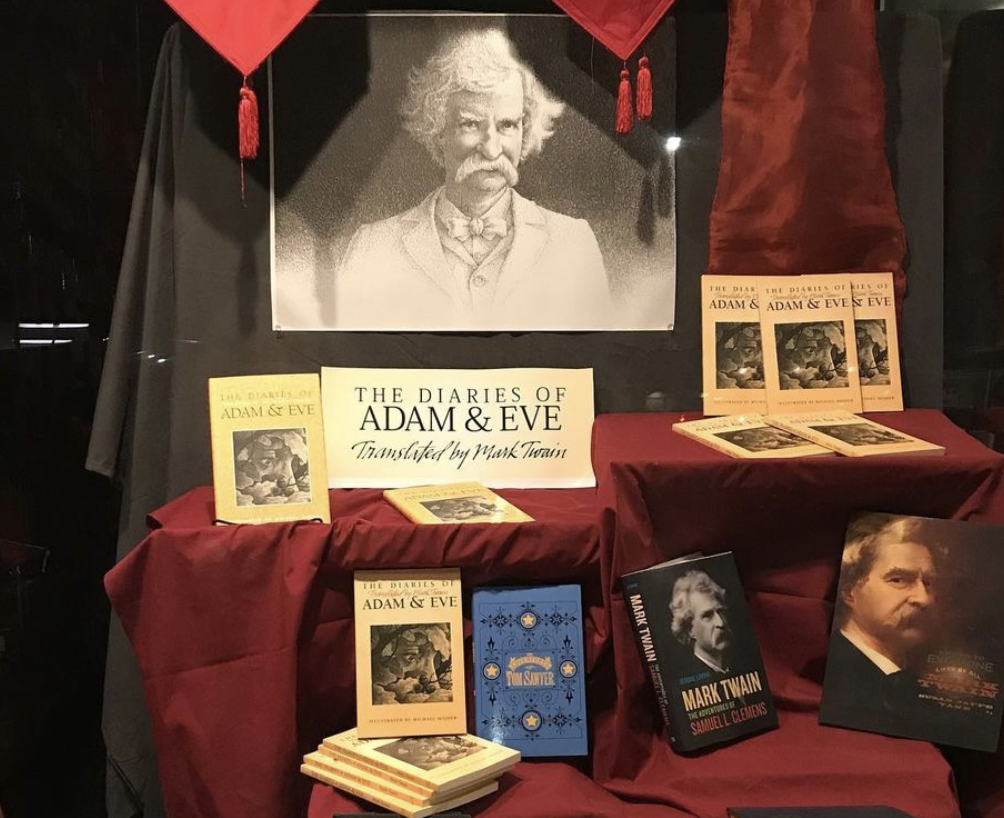 Every day we are adding books to our inventory, so please come by and see what's new.