Where else can you go to find an 84-volume set of bound Disney comics… all in Portuguese? Here at Bell's, of course!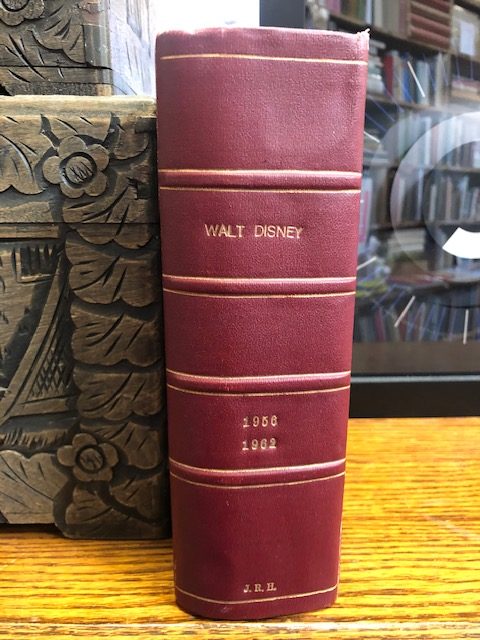 This is an essential find for the Disney completist in your life, or anyone who would like to learn Portuguese along with Mickey Mouse, Donald Duck, Goofy, and all their friends!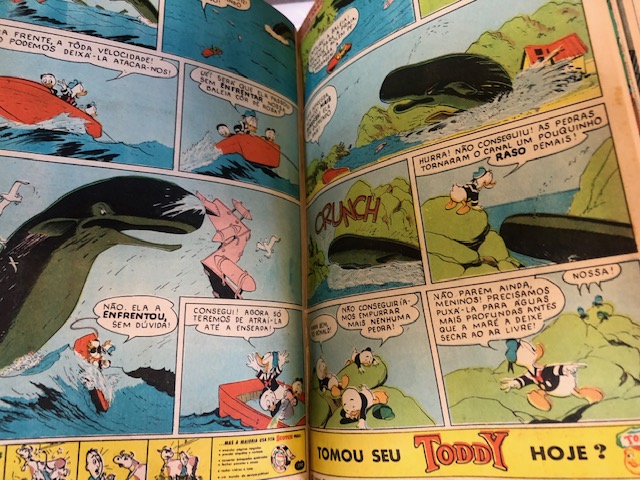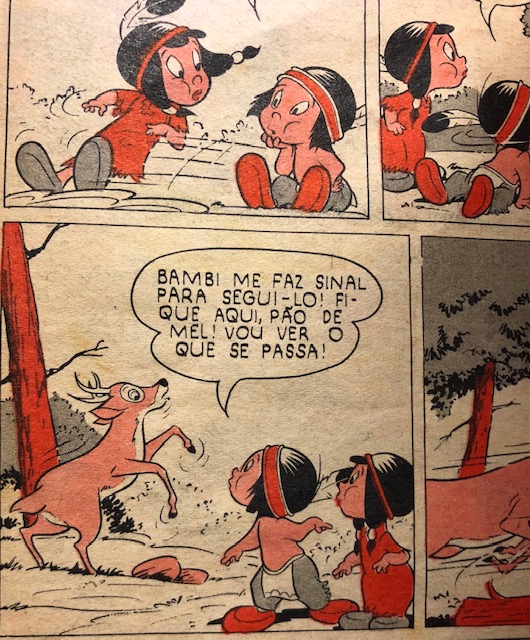 Handsomely bound in red cloth, this set covers 13 and 1/2 feet of shelf space: an ideal backdrop and conversation starter at your next Zoom session!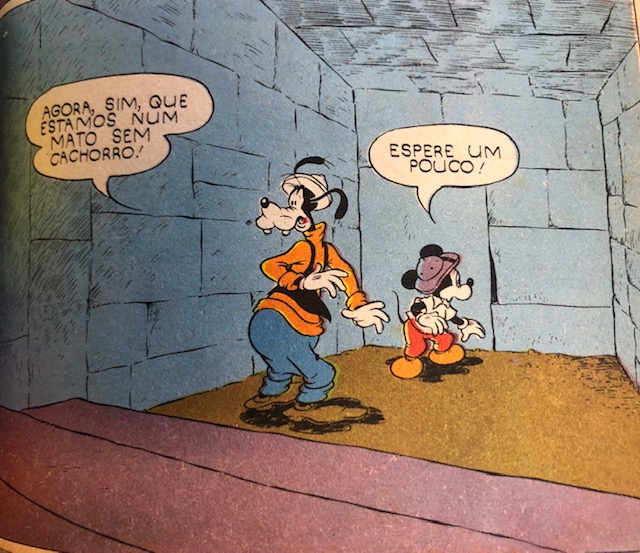 Goofy: Now we are in the bush without a dog!
Mickey: Wait a minute!